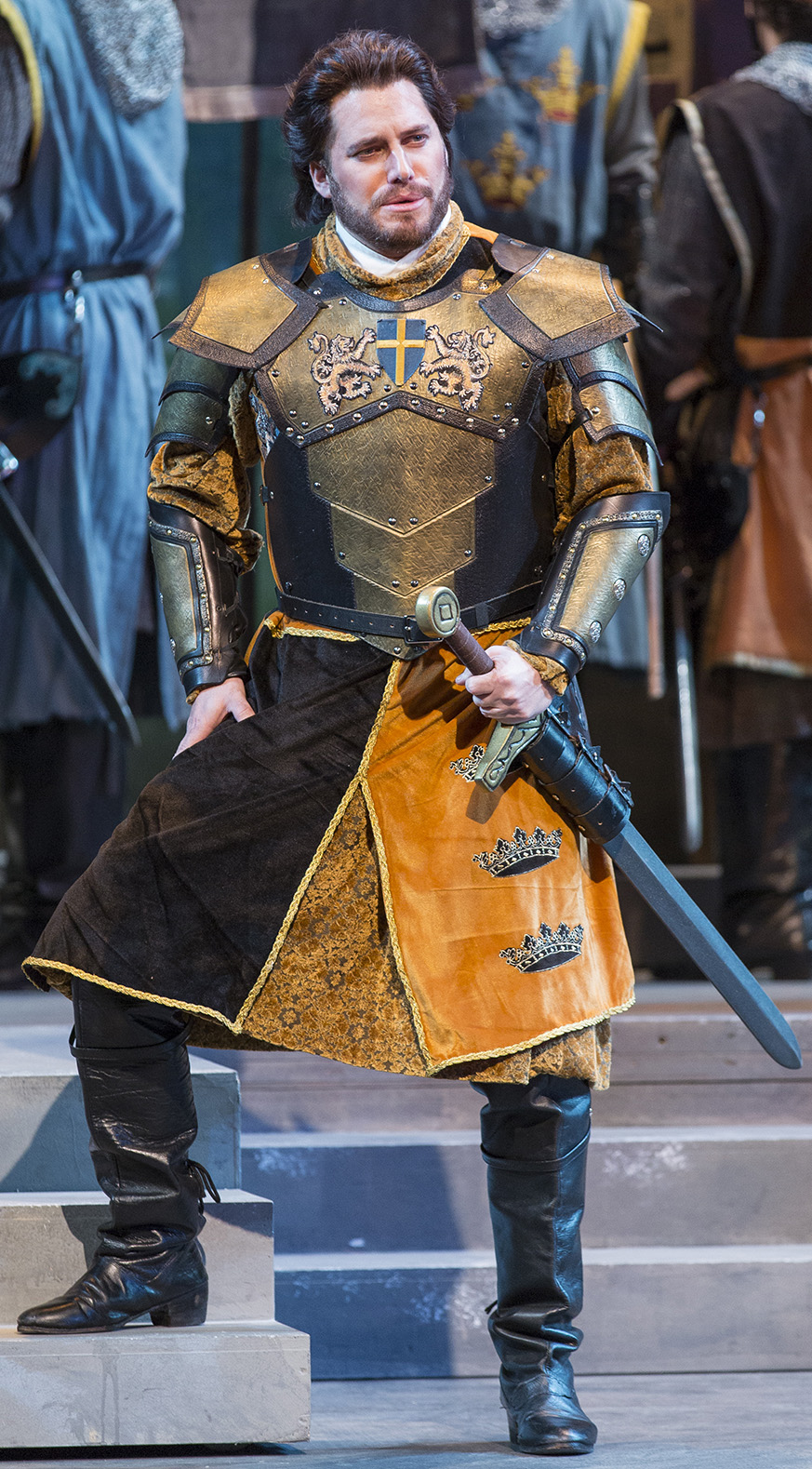 As Arrigo in Battaglia di Legnano with Sarasota Opera
One of the outstanding singers of his generation, Martin Nusspaumer "possesses star potential, with a tenor reminiscent of Domingo. His control of diction and intonation, phrasing, and deeply emotional delivery is stunning." "Nusspaumer's singing was excellent throughout, virile and showcasing a heroic tenor with clarion top notes." South Florida Classical Review
Other major publications as Newsweek, Miami Herald, Palm Beach Arts Paper, ArtBurstMiami and Sinfonica Magazine have written about his "creamy, cultivated lyric tenor which has ring and strength at the top, easily riding over the full orchestra and chorus." "He is a handsome man in a big-star way, which made his performance even more persuasive." "Nusspaumer melted hearts with his honey-coated lyric tenor voice." "His effortless high notes and full, mature color make him a heartbreaking lead." "Without a doubt, both scenically and musically, his portrayal of Don Ottavio was the best of the night."
Nusspaumer has been soloist among others with the Miami Symphony, the Charleston Symphony, Ankara's Presidential Symphony Orchestra, the Odessa Philharmonic, Orchestra Firenze, the Philharmonic of Montevideo, the Istanbul Symphony Orchestra in such diverse works as Stravinsky's Pulcinella, Handel's Messiah, Bruckner's Te Deum and Beethoven's Ninth Symphony.
Martin received an Artist Diploma from the School of the Arts in Charleston, graduated from the Florida Grand Opera's Young Artist Program and was a finalist in the Palm Beach Opera Vocal Competition and the Southern Region Auditions of the Metropolitan Opera.
He has sung major roles in "La Traviata", "Madama Butterfly", "Luisa Fernanda" "Eugene Onegin", "Don Giovanni", "Thais", "Nabucco", "Falstaff", "L'Elisir d'Amore". Last season he appeared as Rodolfo in Puccini's "La Boheme" and Arrigo in Verdi's "La battaglia di Legnano" with Sarasota Opera. This season highlights include Lensky in "Eugene Onegin" with Florida Grand Opera.
Mr. Nusspaumer lives in South Florida with his wife, the distinguished soprano Maria Antunez and their daughter Amelia.